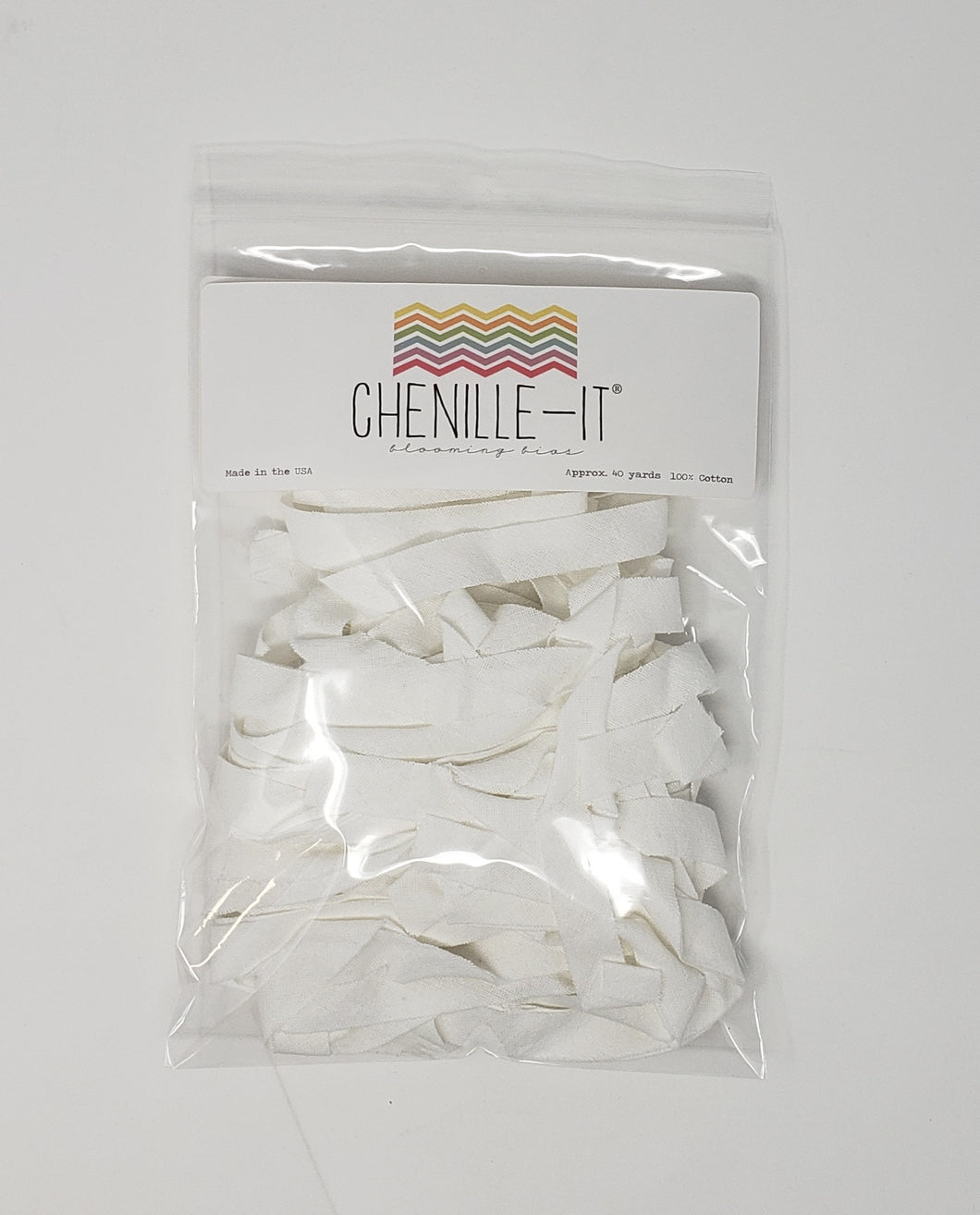 Chenille-It Grab Bag 5/8"
Regular price $18.00 Sale
25 yards of 5/8" Chenille-It
Some of the colors included were created specifically for special projects, and therefore have not been available in our shop until now. Limited quantities of each bag are available, so grab them while you can!
Make your selection from the drop down box. 
Simply White: 25 yards of 5/8" White (1 yard cuts)
For a plush chenille reminiscent of vintage quilts, but with a fresh modern look and feel, simply stitch a single layer of Chenille-it down the center anywhere you want the look of chenille.  Finish by washing and drying to fluff up! 
Use the 5/8 inch width on the edge of pillows and  quilts instead of traditional binding (faster, easier and softer), or stitch over seams to give the look of a rag quilt without the cutting and mess. Would also work perfectly for our Chenille-It Snowflake or to create other Chenille-It designs. Simply lap ends 1/4 inch for continuous chenille.