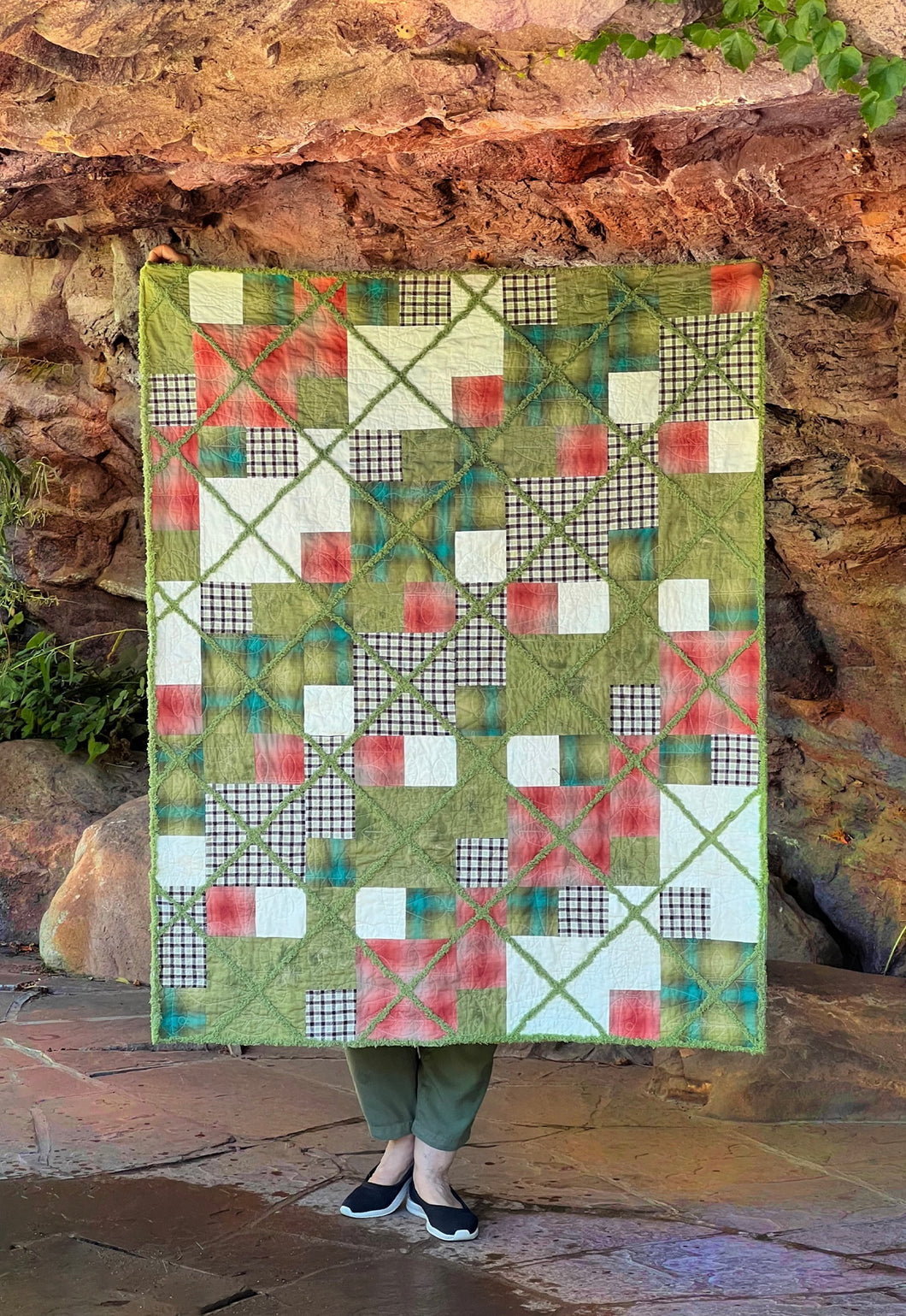 Red Rock Canyon Quilt Kit
Regular price $89.00 Sale
Create a cozy, fall inspired quilt with this easy to assemble, precut quilt kit. 
Fabric selections were made as we reflected on some of our favorite places to visit as the temperatures cool off a bit-- the red rock formations and canyons from Southern Utah to Las Vegas, Nevada. They are truly stunning and remind us of the colors of fall.
This quilt kit is precut using AccuQuilt's Take Five template and features a collection of our rare hand-dyed cottons from Mission Valley Textiles, and Basic Grey's Grunge collection for Moda fabrics. When paired with our Chenille-It Blooming Bias, it creates a warm and perfectly cozy throw.
Kit includes all of the fabric and Chenille-It needed to create your quilt top and Chenille-It binding. 
Kit does not include batting or backing. If you are interested in additional yarn dyed cotton yardage for your backing, check out the 'Fabric' section of our website where it can be purchased. 


Finished quilt size approximately 48x60