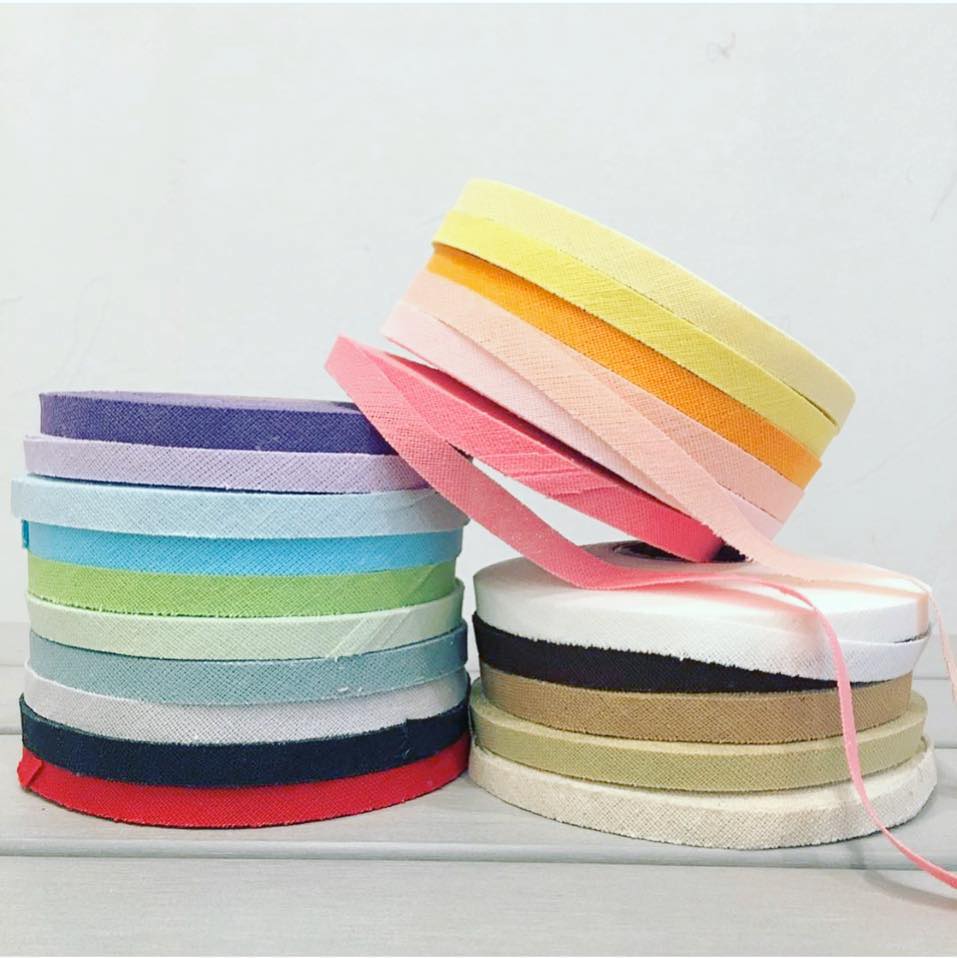 Bakers Dozen 5/8" Chenille-It
Regular price $235.00 Sale
BAKERS DOZEN! You pick 13 colors from our list of 23 COLORS in 5/8 inch wide Chenille-it. Get 13 rolls for the price of 12, and free shipping in the continental US. Add SHIPFREE  in the coupon box.
COLORS ARE LISTED BELOW. Chenille-It Blooming Bias 5/8 inch wide 40 yard roll. Chenille is the quilters comfort food for quilts! No more layering and stitching and cutting to get the soft texture of chenille. Just a single layer of Chenille-It stitched in place and washed and dried gives you the plush chenille reminiscent of vintage quilts and days gone by but with a fresh modern look and feel.
Use our 5/8 inch width on the edge of quilts instead of binding, or stitch over seams to give the look of a rag quilt without the cutting and mess.
WHITE
NATURAL
PALE PINK
PALE BLUE**
SAGE
PALE YELLOW
LILAC
HOT PINK
BAHAMA BLUE
JADE
AZURE BLUE**
LIME
LEMON
TANGERINE
PURPLE
RED**
NAVY
CINNAMON**
BLACK
CHOCOLATE
GREY
EVERGREEN
BLUEJAY

Put your color selections in the Note section of your order.
**Color Currently Out of Stock