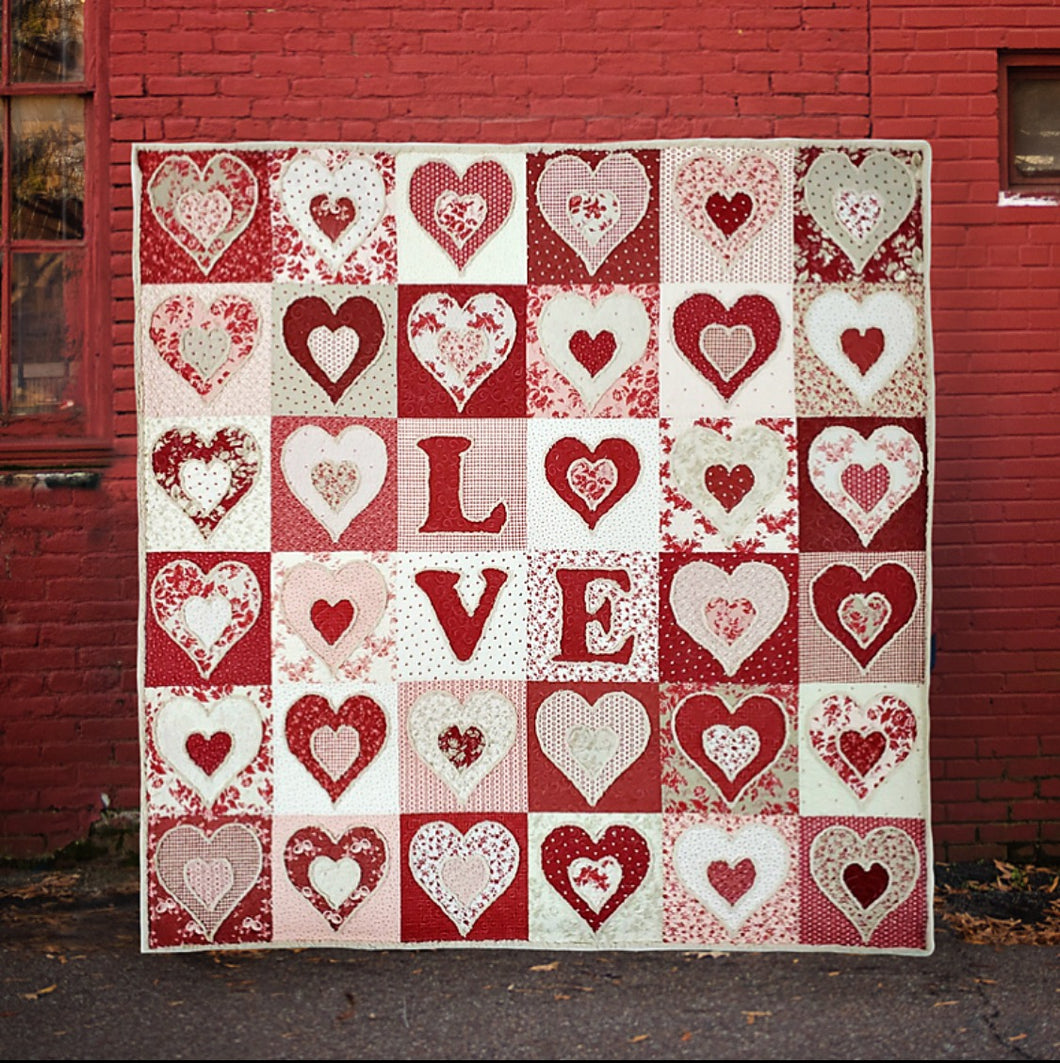 Heartfelt Quilt Pattern
Regular price $12.00 Sale
The perfect quilt to share with the one you LOVE!
The Heartfelt Quilt is made with raw edge appliqués, and finished with 3/8 inch wide Chenille-It Blooming Bias. This pattern is perfect for a fat quarter collection and works in any color or fabric variation. Heartfelt is a fast and easy quilt to make, but looks like you've spent a lot of time getting this dramatic look. 
Finished quilt measures approximately 64X64.